The Mini Trio
SAVE $7.50
Keep sunscreen handy in your car, purse, backpack, or carry-on. Travel-size SPF that's easy to reapply and gives you an extra boost of hydration.


3 x Mini Resting Beach Face SPF30 Sunscreen Serum - The mini version of our hyaluronic serum convenient for travel or on-the-go glow. (0.5 FL oz)

*Discount and promo codes are not applicable to this item.
Key Ingredients
💧Hyaluronic Acid

A powerful moisture boosting ingredient that replenishes and optimizes hydration levels to help restore skin's suppleness and volume

🌿 Green Tea

Packed with polyphenols and catechins including EGCG, a compound that fights DNA damage from UV rays and treats inflammation, which can help prevent and reverse skin aging in the long term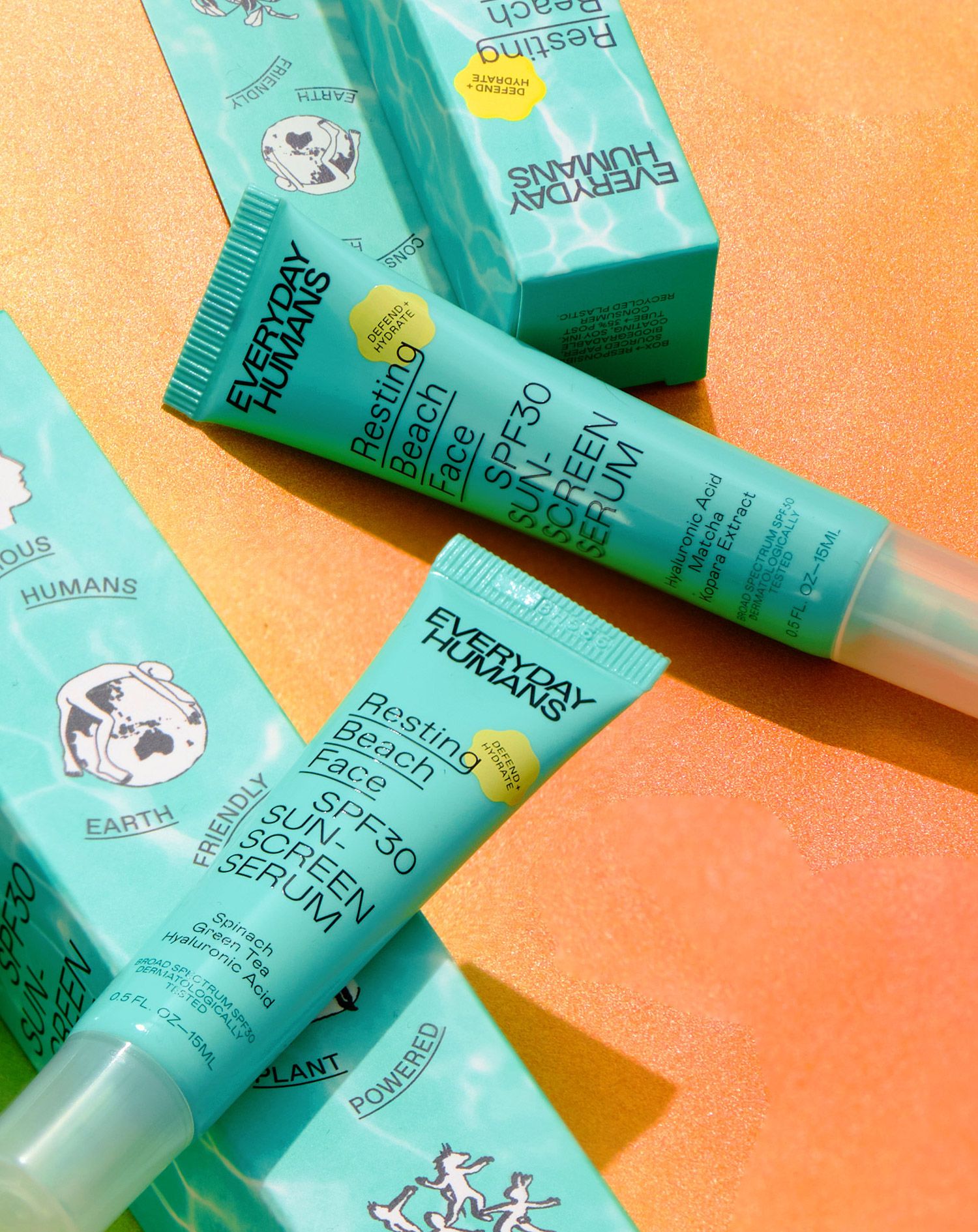 Free US Shipping Over U$40
Free nationwide shipping to 🇺🇸
Free CAN Shipping Over C$100
Free domestic shipping to 🇨🇦
Got A Question?
Send us an email or see our FAQ 🤔
CONSCIOUS HUMANS — SUNSCREENS FOR ALL — PLASTIC NEUTRAL — CONSCIOUS HUMANS — SUNSCREENS FOR ALL — PLASTIC NEUTRAL — CONSCIOUS HUMANS — SUNSCREENS FOR ALL — PLASTIC NEUTRAL —