Lotion Special
SAVE $9.50
For those who want sunscreen that feels like skincare - at the beach or on the go. Our sunscreen melts into your skin just like lotion and leaves no white cast. Plus with all the skincare benefits, you can skip the lotion and use our SPF to moisturize and protect.


2 x Oh My Bod! SPF50 Sunscreen - This lightweight, non-sticky SPF50 lotion will save you from sunburn, pollution, dry skin, discoloured tattoos, darker scars and awkward tan lines. (3.4 FL oz)
1 x Mini Resting Beach Face SPF30 Sunscreen Serum - The mini version of our hyaluronic serum convenient for travel or on-the-go glow. (0.5 FL oz)

*Discount and promo codes are not applicable to this item.
Key Ingredients
💧Hyaluronic Acid

A powerful moisture boosting ingredient that replenishes and optimizes hydration levels to help restore skin's suppleness and volume

🌿 Green Tea

Packed with polyphenols and catechins including EGCG, a compound that fights DNA damage from UV rays and treats inflammation, which can help prevent and reverse skin aging in the long term

♻️ Planet Friendly

Cruelty Free, Vegan, Oxybenzone and PABA Free, Plastic Neutral and Climate Neutral Certified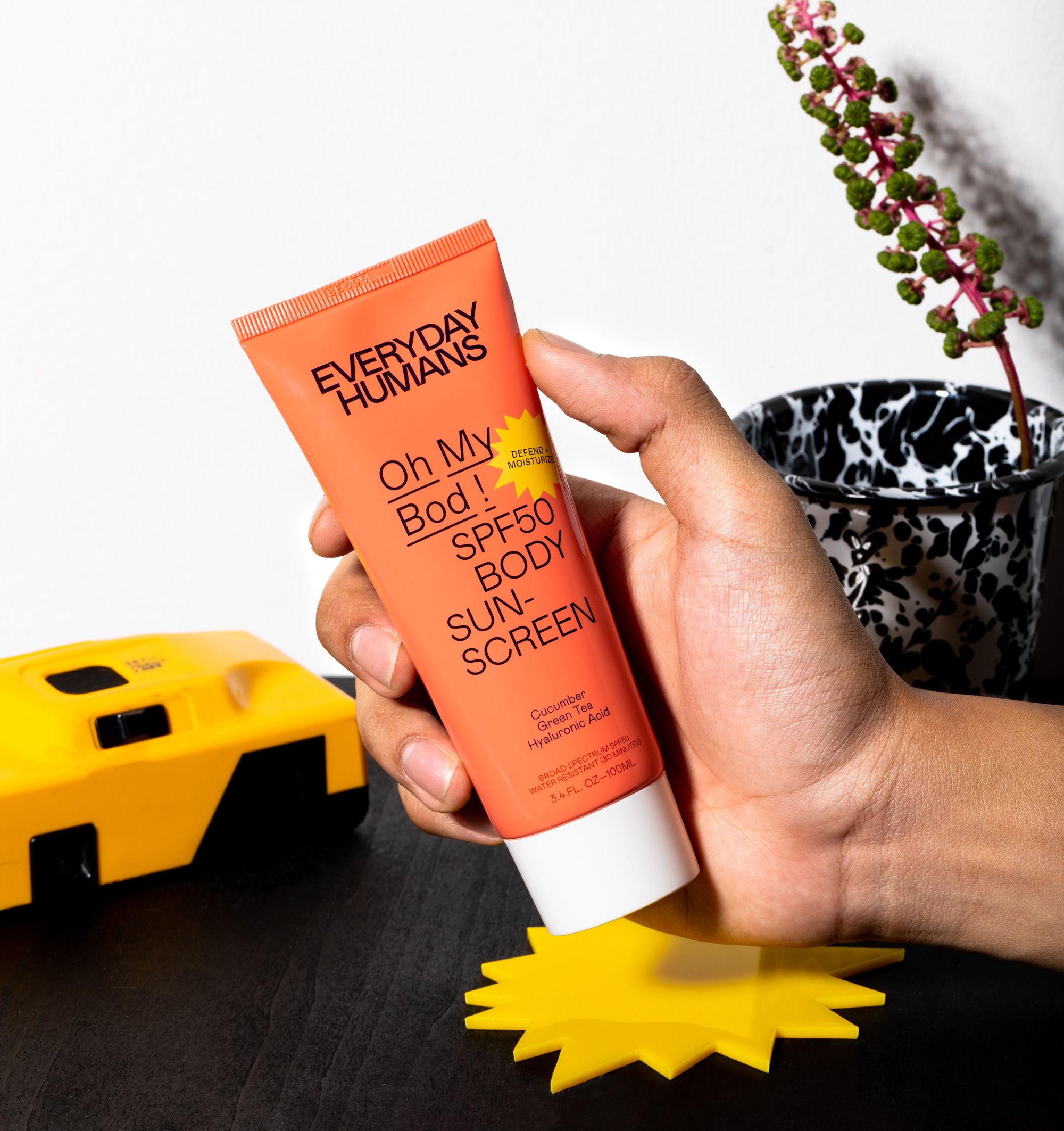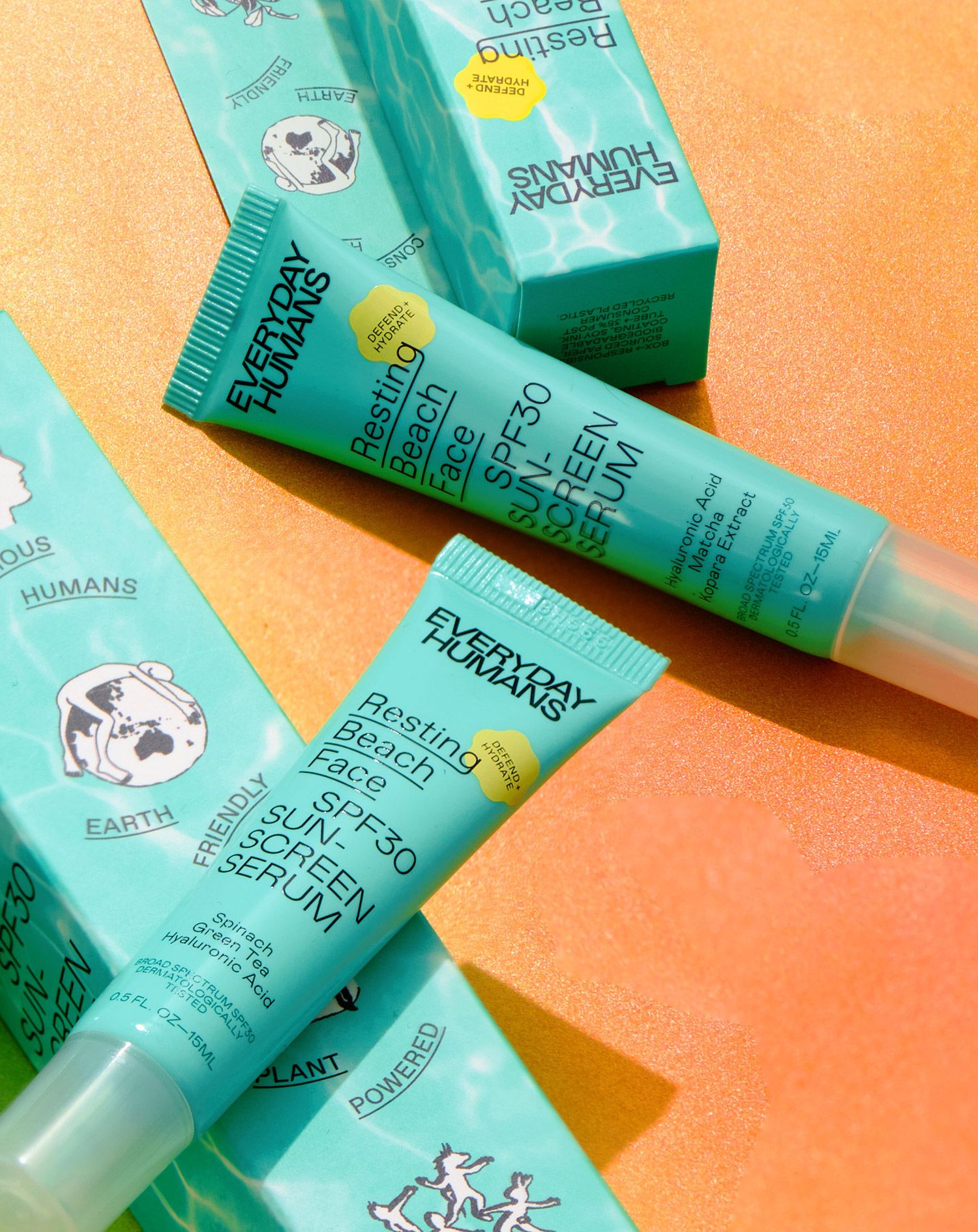 Free US Shipping Over U$40
Free nationwide shipping to 🇺🇸
Free CAN Shipping Over C$100
Free domestic shipping to 🇨🇦
Got A Question?
Send us an email or see our FAQ 🤔
CONSCIOUS HUMANS — SUNSCREENS FOR ALL — PLASTIC NEUTRAL — CONSCIOUS HUMANS — SUNSCREENS FOR ALL — PLASTIC NEUTRAL — CONSCIOUS HUMANS — SUNSCREENS FOR ALL — PLASTIC NEUTRAL —