This winter, you might think it's fine to safe-keep your favorite sunscreen under your sink. But as any skincare lover or Tiktok derm will tell you, sun protection is a 365-day affair. And if your agenda this season is to ski down in Aspen or snowboard in Colorado, then this is for you. Let's talk about why you need the best sports sunscreen this winter, and finding the formula for you.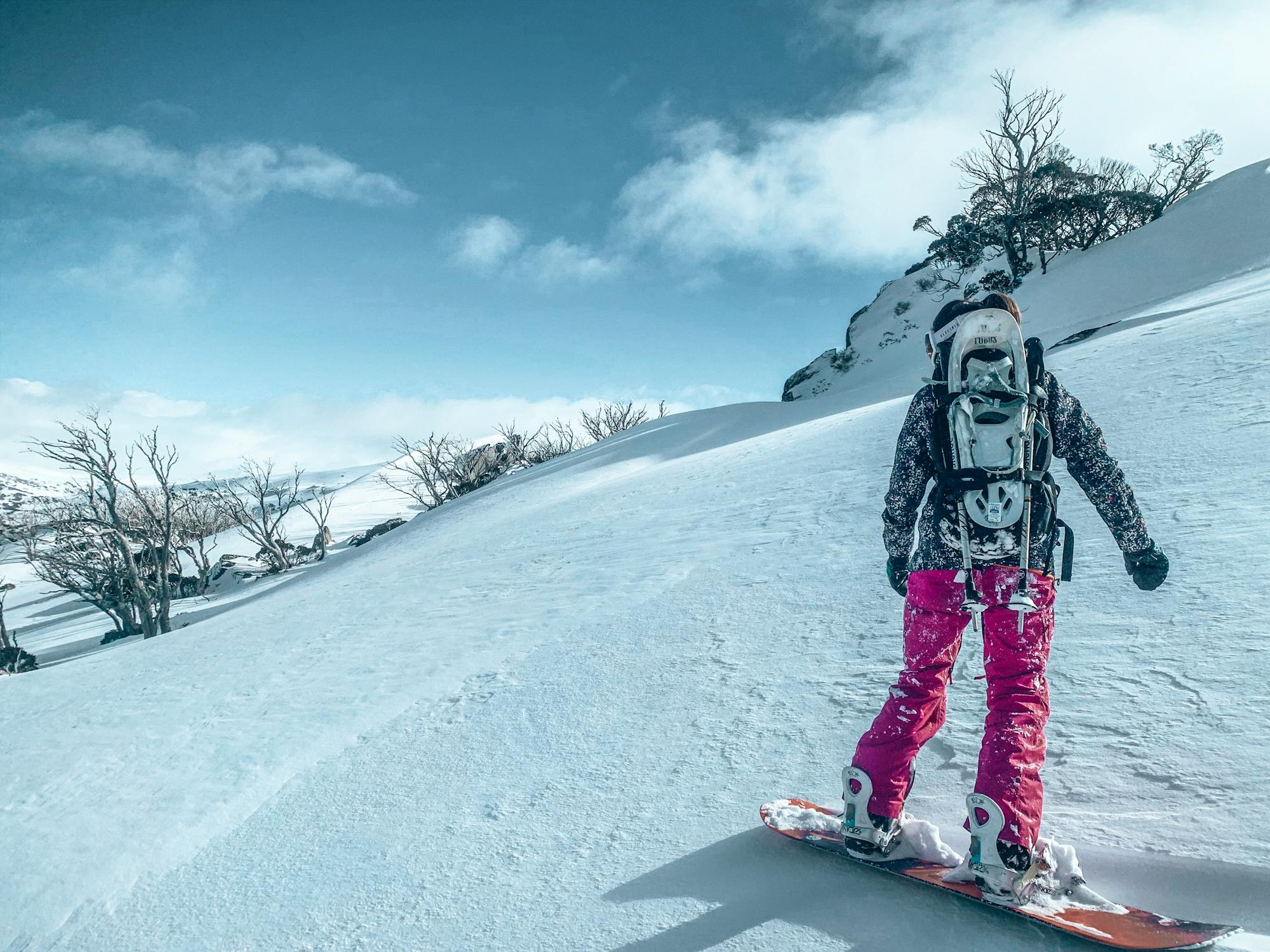 Why do you need the best sports sunscreen for winter sports?
Snow reflects UV rays and doubles sun exposure
Sure, UV rays reflect off of sand and water. But did you know that snow is the most reflective of all surfaces? According to the Skin Cancer Foundation, this leads to twice the sun exposure, twice the sun damage. While it's true that sunburn-causing UVB rays may feel weaker when it's cold, UVA rays can still cause wrinkles, premature aging, and skin cancer. 
Higher elevation = more UV radiation
It's easy to feel like you're on top of the world when you're hiking up that mountain or on that ski lift. But make no mistake: you're not immune to sun damage. In fact, you're more prone to it! As the World Health Organization warns, UV levels increase by 10 percent with every 1,000m in altitude, thanks to thinner mountain air that can't absorb UV radiation.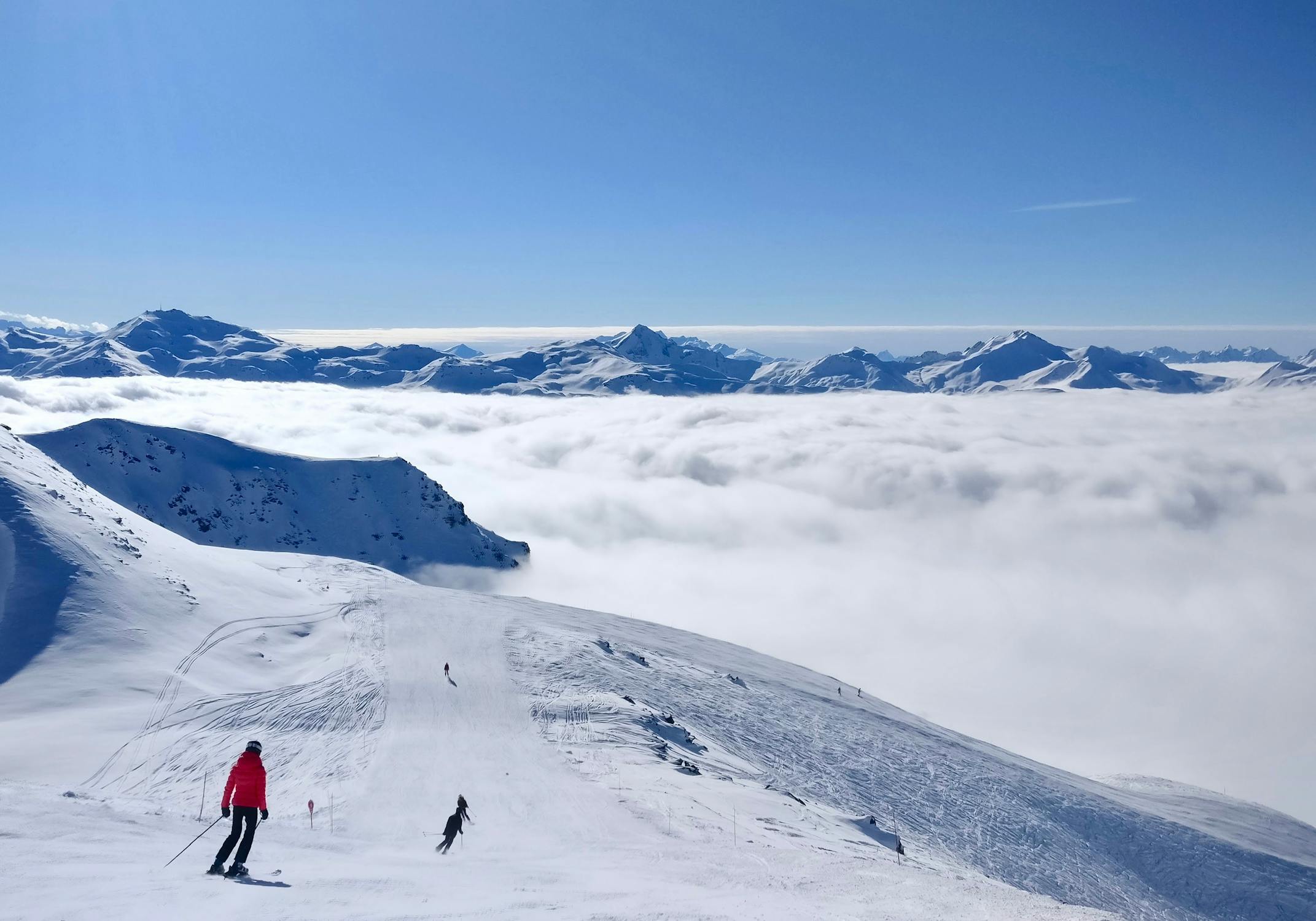 Clouds don't provide any sun protection
Don't let a cloudy day trick you into not wearing sports sunscreen, because up to 80 percent of harmful UV rays can still penetrate clouds and wreak havoc on your skin! What's more, clouds could even intensify UV rays by reflecting them too. 
Winter elements could be breaking down your SPF
You know that feeling when your SPF melts away with sweat during the summer? Just because you're not sweating or swimming during winter, doesn't mean that your sunscreen is staying put all day. In fact, stronger winds and snow might be breaking down SPF even quicker — especially when you're busy doing winter sports! 
Winter dry skin means a weaker skin barrier
Because the cold temps zap your skin dry, it can cause  winter dry skin a weaker skin barrier during winter. And what happens when you have a damaged skin barrier? Well, your skin will be irritated, dehydrated, and won't be able to keep pollution and UV damage from harming your body. Nothing the best winter sunscreen can't fix!
So what's the best sports sunscreen for winter?
Everyday Humans sunscreens are made for fuss-free application wherever, whenever. This way, you spend less time waiting for thick, goopy sunscreen to absorb and have more time for fun under winter sun! 
Plus, our formulas even come with skincare benefits and can provide deep hydration — a must-have for preventing dry skin in winter! So sunscreen + moisturizer = the best winter skincare products you can have. 
Don't know where to start? Our Oh My Bod! Sunscreen Lotion is your BFF and the best sports sunscreen in the game. Not only does it provide long-lasting SPF 50, it is also sweat- and water-resistant up to 80 minutes. For your face, Resting Beach Face works like a glass of water for your skin. It's the best sunscreen for dry skin and leaves the glowiest finish — perfect for brightening up dull, dry winter skin.
Shop the best sports sunscreen now on
Everyday Humans
.