Like the song goes, the holidays are the most wonderful time of the year — from the fresh, cool breeze to the refreshing scent of pine in the air. But it comes with not-so-wonderful things too, namely, winter dry skin. Fortunately, you don't have to settle for perpetually dehydrated skin, flaking, and peeling as you pose for those holiday pics. Let's talk about your winter skincare routine and how to keep skin moisturized throughout the season. 
Preventing winter dry skin
Some of the most common signs and symptoms of dry winter skin (or xerosis cutis, if you're feeling scientific) include: flakiness or scaliness, rough texture, itching, redness, irritation, and cracking. 
But before we get into it, you might be wondering, why does skin get dry in winter anyway? As we've previously discussed, lower temps can weaken the skin barrier and cause it to hold less moisture, making it look dull and dehydrated. 
Double up on moisturizer
Without a doubt, a good moisturizer is one of the best winter skincare products. While you might get away with a lightweight gel when it's hot out, it might not be enough for preventing dry skin in winter. Wondering what to use for dry skin instead? Swap it out for a richer cream, or layer it with hydrating serums. Look out for ingredients like ceramides and hyaluronic acid. These are what helps dry skin by supporting barrier health, making skin appear smoother, and reducing wrinkles and redness. Don't forget the rest of your body too!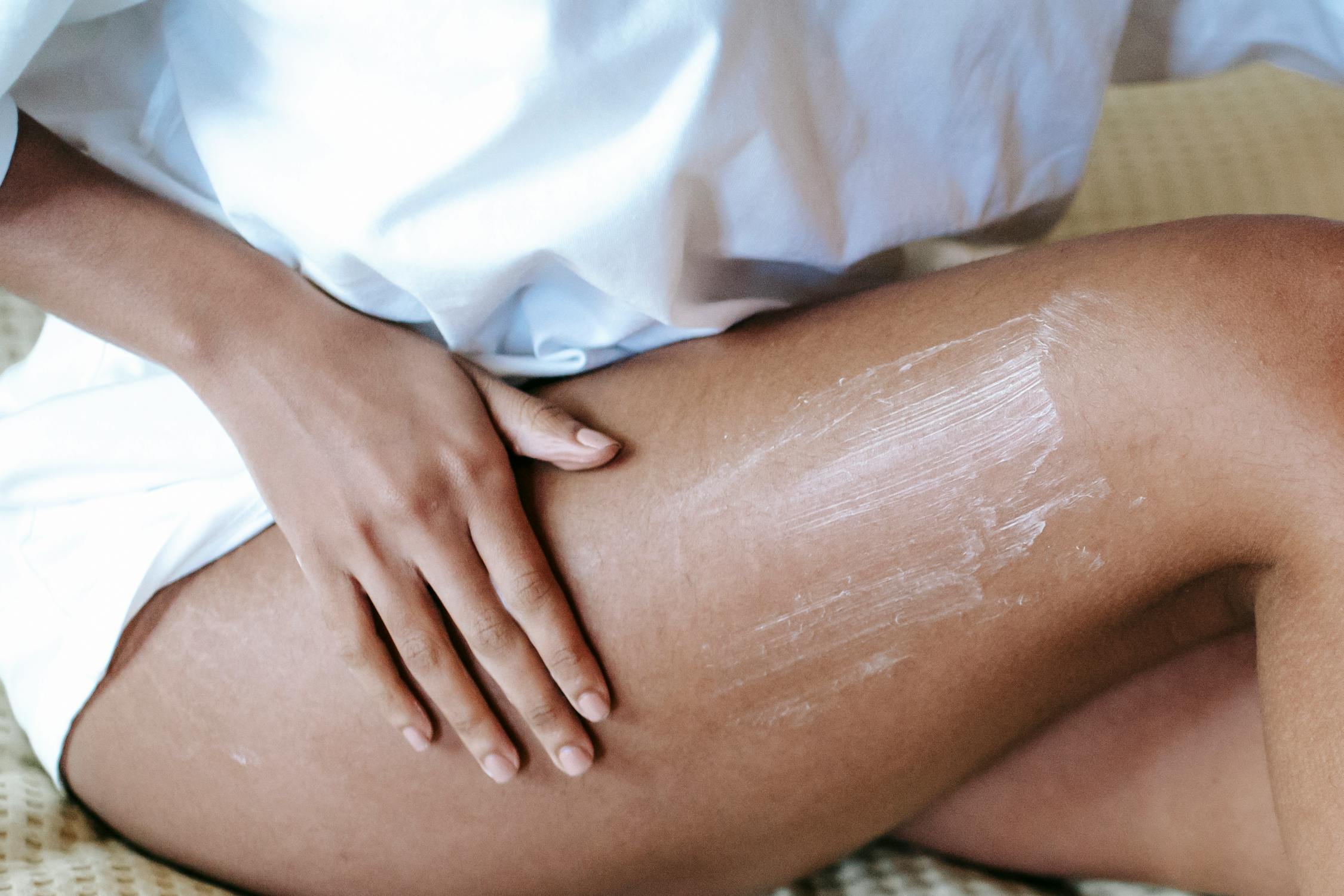 Consider using a humidifier
Sometimes, flaky skin on face that won't heal is also caused by dry air. In this case, you'll need more than just the best face moisturizer for winter. Consider placing a humidifier in the room where you spend the most of your time, so it can boost the air's moisture levels and keep your skin stay hydrated too. 
Go gentle on exfoliation
When skin is cracked and peeling, it's tempting to slough away all the dead skin cells. But scrubbing away too vigorously or using harsh exfoliants can further irritate your already-sensitive dry skin. Instead, wait for skin to completely heal and focus on barrier repair, or opt for a super gentle exfoliant (like our Ease Up Watery PHA Oil Cleanser) a few times a week.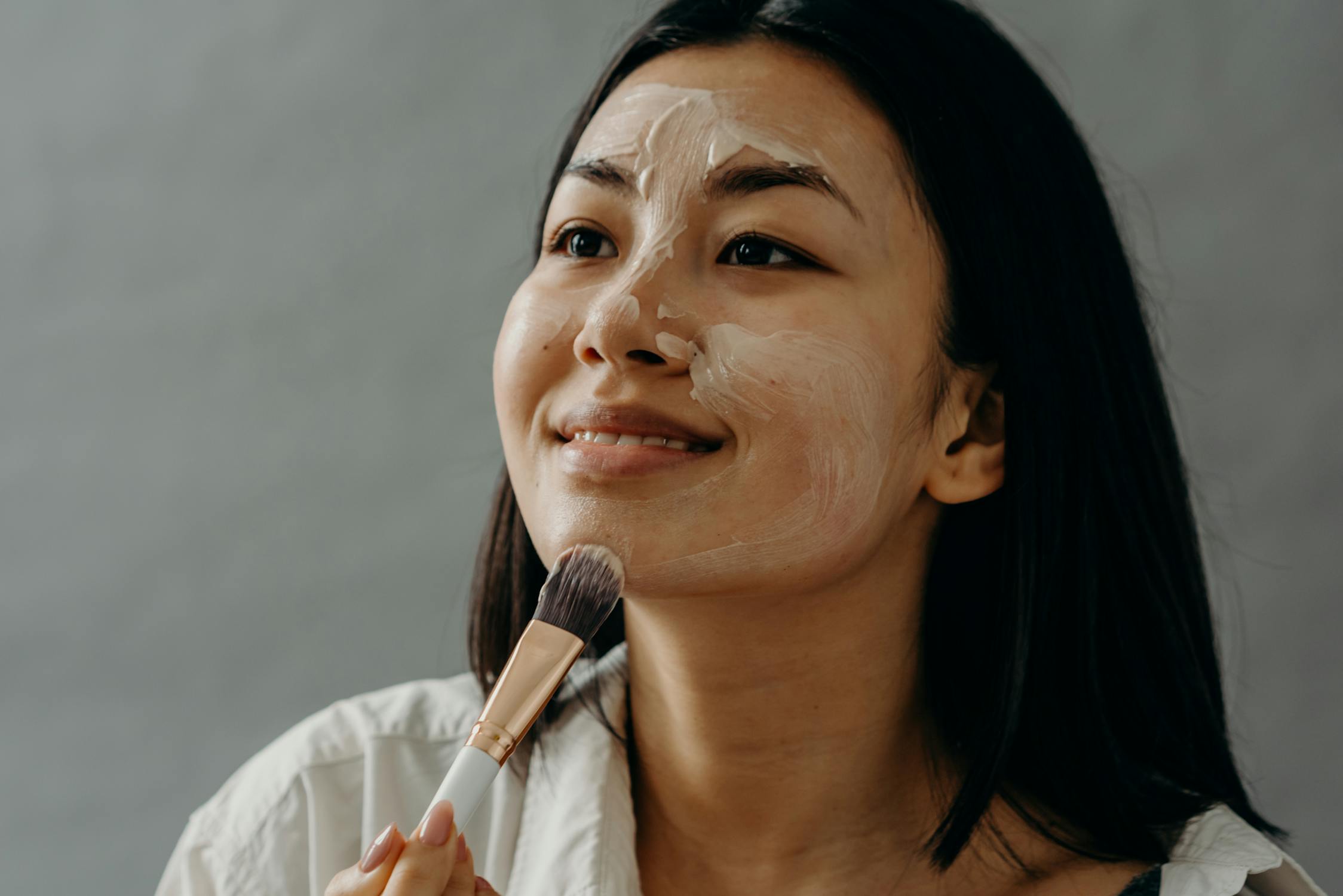 Switch up your diet
According to experts, there is a direct link between gut health and skin health, which means that your diet can manifest on your complexion. What's good for dry skin includes a diet rich in healthy fats such as olive oil, walnuts, and avocados. Meanwhile, alcohol, caffeine, and coffee are classified as diuretics that can cause dehydration. So while it's okay to enjoy a few glasses of wine this holiday season, try to regulate your consumption or balance it out with water to keep that winter dry skin at bay. 
Don't skip the sunscreen (ever)
Sure, winter days are short and there's a lot less sunlight. But this doesn't mean you should cut out sunscreen from your winter skincare, because up to 80 percent of the sun's rays can still penetrate clouds and wreak havoc on your skin. And since your skin barrier is weaker during cold weather, you're even more prone to dehydration-causing sun damage, and more.
For the best moisturizer for dry face, look no further than Resting Beach Face — our SPF 30 serum that hydrates + protects in one go. With hyaluronic acid, superfoods, and antioxidants as its main ingredients, it makes for one of the most reliable winter dry skin remedies. Plus, it leaves a dewy, healthy glow. 
If you're an outdoors-y human who enjoys winter sports, Oh My Bod! is for you. Similarly, this face + body sunscreen lotion intensively hydrates and protects with SPF 50, without ever leaving a white cast or thick, goopy feel.  incredibly moisturizing, without leaving a tacky film or unsightly white cast. 
With hydrating and nourishing options like these, you'll never have to ask 'why is my face so dry?' ever again. Shop SPF + dry skin essentials now on
Everyday Humans
.