It's a common myth that dark-skinned people don't need SPF, thanks to the extra melanin. If you're wondering what is melanin, that's the dark brown to black pigmentation that occurs in skin. While it's true that melanin can block out some damaging UV rays and reduce chances of sunburn, even the darkest skin tone can still get skin cancer! So do dark skin need sunscreen? Absolutely. Keep reading to know the best sunscreen for dark skin.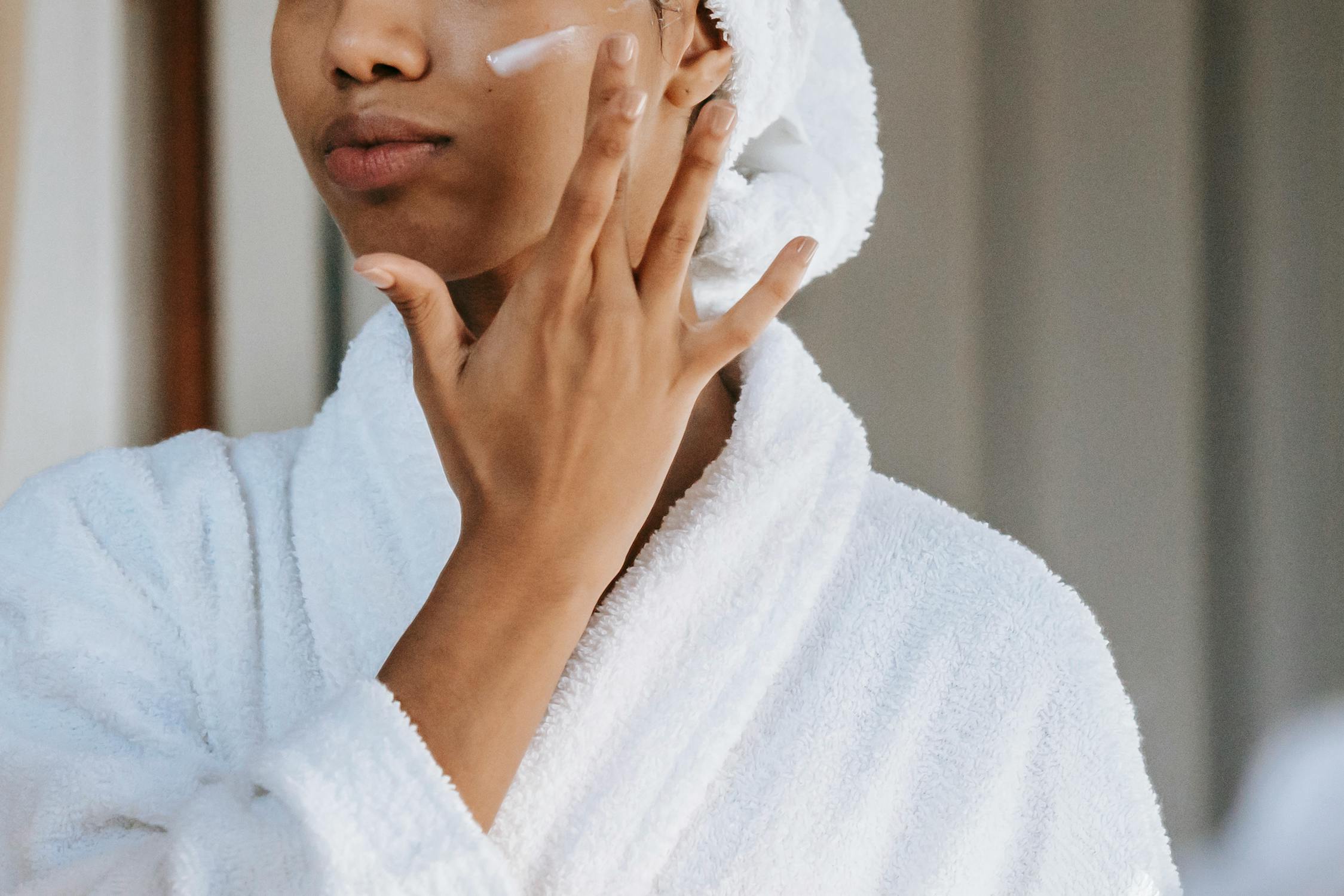 How to choose the best sunscreen for dark skin
To reduce your risk of skin cancer, wearing sunscreen that has broad spectrum protection and an SPF30 or greater is the way to go. But there are so many formulas out there, and not all are made equally. Like we said, most of them tend to leave an annoying white cast on dark skin, making it a frustrating trial-and-error process when choosing products. 
The best sunscreen for dark skin tones offer…
Broad spectrum protection from UVA and UVB rays
Sun exposure can cause different kinds of damage — from pigmentation and dark spots, to fine lines and wrinkles. With cases of skin cancer, those with deeper melanin skin color often get a worse prognosis because of being diagnosed at a later stage, according to the American Academy of Dermatology. 
Our Oh My Bod! SPF50 Body Sunscreen gives you superior protection from harsh rays, free radicals, dehydration, and environmental aggressors. Not to mention, it's cruelty-free, vegan, and oxybenzone-free. Generally when searching for sunscreen, look "broad spectrum" on the label, which means it has ingredients that can protect you from UVA (aging) as well as UVB (burning) rays.
Transparent and no white cast formula
If you have dark skin, you may get discouraged from wearing sunscreen because of the pasty, thick consistency. Want to know how to avoid white cast from sunscreen? The key is to use a lightweight, transparent formula. 
When it comes to no white cast sunscreen, try our Resting Beach Face. It's designed to be invisible, regardless of your skin type or tone. This SPF30 sunscreen serum is also packed with skin-loving ingredients — such as hyaluronic acid to boost hydration, and spinach and green tea to strengthen your skin barrier. You can even skip moisturizer, thanks to its nourishing 2-in-1 formula. See, the best no white cast sunscreen does exist. 
SPF30 or above
Over time, UV rays break down collagen and elastin, the proteins in the skin that give you that firmness and elasticity. The best anti-aging weapon isn't actually expensive serums and facials — it's sunscreen! To reap the full benefits, you'll want at least SPF 30. 
All our sunscreen for dark skin tones come with SPF 30 and up, whether you need a reliable  for your face, body, or both. Essentially, higher SPF means higher coverage, but it's more important to reapply every two hours, since sun exposure will break down your sunscreen. Because our formulas are so lightweight, you can easily reapply them whenever, wherever. No waiting for sticky goop to dry down, no matter if you're at the beach or at the park. 

Now that you know what is the best sunscreen for dark skin, there's no excuse to skimp on sun protection! Shop everyday sunscreen now Everyday Humans.