It's a common belief that melanin rich skin doesn't need sunscreen. Heck, some people even avoid SPF due to the unsightly white cast that traditional formulas leave on P.O.C. skin. We don't blame you, it's on SPF brands to do better! But is it fact or fiction? Do you need sunscreen for melanin rich skin? If you do, how can you find the best sunscreen for dark skin? Let's set the record straight.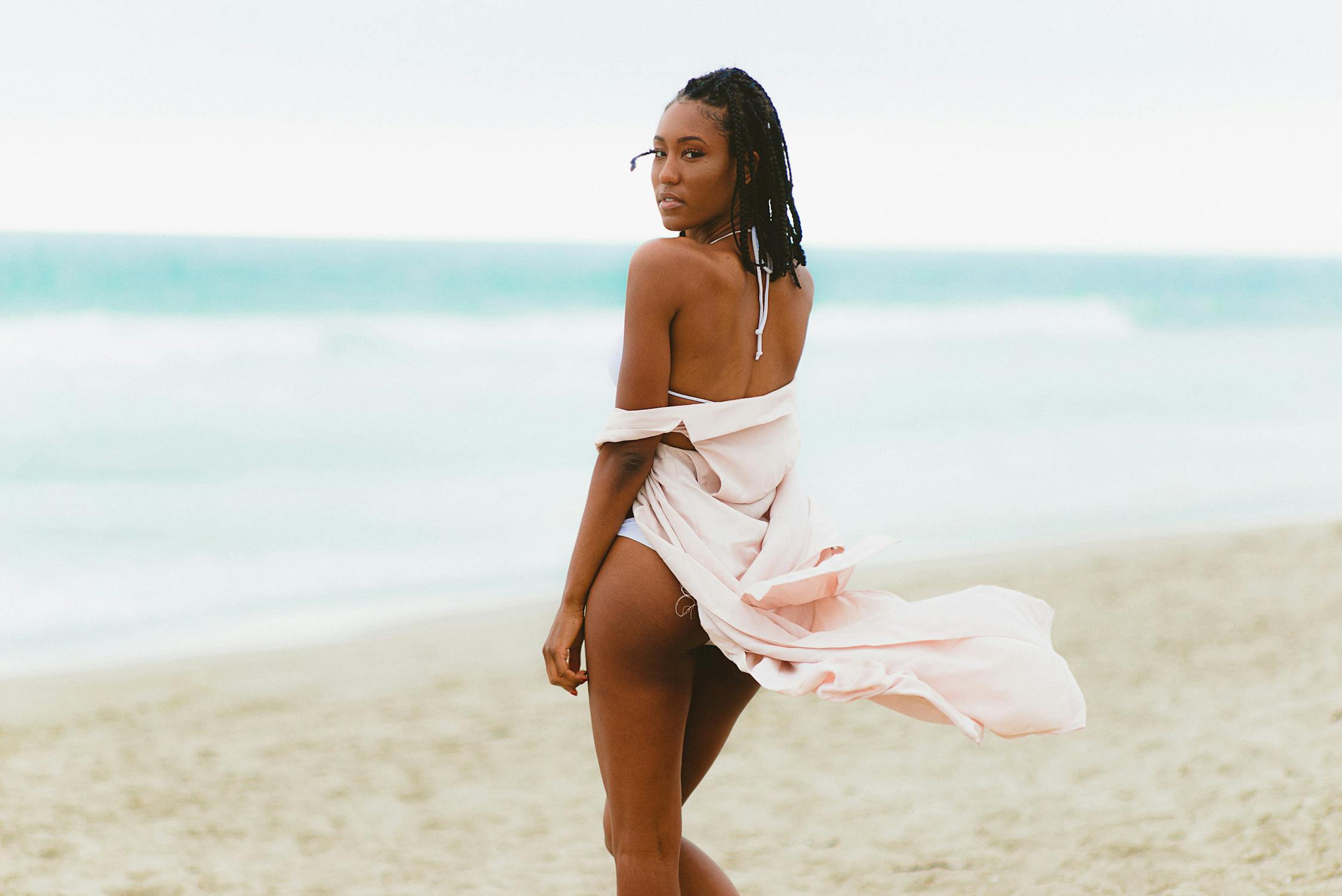 Does dark skin need sunscreen?
It's true that dark-skinned folks have more protection against harmful UV rays, thanks to their melanin (AKA the pigment that gives color to skin). Melanin absorbs harmful UV radiation and therefore protects cells against DNA damage from sun exposure. 
However, this doesn't make them immune to sun damage! The truth remains: all humans need sunscreen.
The impact of UV rays on melanin rich skin
Regardless of your skin tone or type, UV rays from the sun can cause damage to skin cells and lead to a range of health problems, including skin cancer. Although melanin-rich skin is likely to develop skin cancer compared to lighter skin, it's not impossible. In fact, studies show that people of color are more likely to be diagnosed with skin cancer later in life, when it is much harder to treat. 
Research also shows that people with darker skin are more likely to develop hyperpigmentation, which is the darkening of areas of the skin. This can happen when melanin production is triggered by UV exposure, and it can lead to patches of darkened skin that is difficult to treat.
In addition to hyperpigmentation, UV rays can also cause damage to collagen and elastin, two proteins that are essential for maintaining healthy skin. This damage can lead to premature aging, including wrinkles and fine lines. 
Choosing the best sunscreen for dark skin
We know that finding the best no white cast sunscreen is hard, but that's what we're here for. Here's what to consider when scouting for sunscreen for dark skin tones. 
Go for a moisturizing SPF
Wondering how to avoid white cast from sunscreen? One way is to boost that moisture! Dry skin tends to look dull and ashy, particularly when you apply sunscreen. Our Resting Beach Face SPF 30 sunscreen serum is a two-in-one solution that offers both hydration and sun protection. Its serum formula is lightweight, fast-absorbing, and 100% sheer. The best sunscreen for black skin. 
Try a tinted sunscreen
If you have sensitive skin and can't avoid using mineral sunscreens, consider using a tinted formula. While these sunscreens also contain minerals like zinc oxide, titanium oxide, or iron oxide, the tint helps to minimize the ashy appearance on the skin. Rose From Above is an ideal tinted mineral sunscreen for dark skin, especially if you have medium to olive skin tone. This primer and tinted SPF combination provide a semi-matte, airbrushed finish and promote an even skin tone overall.
Get a minimum of SPF 30
Regardless of how lightweight or fast-absorbing a sunscreen formula is, it's essential to make sure it provides adequate protection. The best sunscreen for dark skin tones should have a minimum SPF of 30. If you plan to spend an extended time outdoors, choose a sunscreen with SPF 50, just like our Oh My Bod! Sunscreen Lotion. Make sure it's a broad-spectrum sunscreen to provide protection against all types of UV rays. 
You'll never have to ask 'what is the best sunscreen for dark skin?' again. Shop your SPF essentials now on Amazon!