So, you woke up with rough, dehydrated skin. There's flaky skin on face that won't heal, and you keep asking yourself, 'why is my face so dry?' Yep, that sounds like a damaged skin barrier. So why should you care about your skin barrier? What makes skin barrier repair so important? Below, we answer all your questions and give tips on how to restore this vital layer, as well as the best sunscreen for dry skin and a broken skin barrier. 
Healing a damaged skin barrier
Your skin is the largest organ in your body and makes up almost 15 percent of your whole body weight. One of its most important parts is the skin barrier, sometimes known as the acid mantle. It is the outermost layer of your skin that shields your body from all the nasties like pollution, UV rays, and bacteria. On top of this, your skin barrier also helps retain moisture and maintain the skin's pH balance. It's quite the hard-worker, huh? 
As you may have guessed, skin barrier damage hinders its ability to function optimally. There are many factors that can cause this, including: over-washing your skin or using harsh products, exposure to pollution and UV radiation, and dehydration. Yes, dry skin can mean a weaker skin barrier.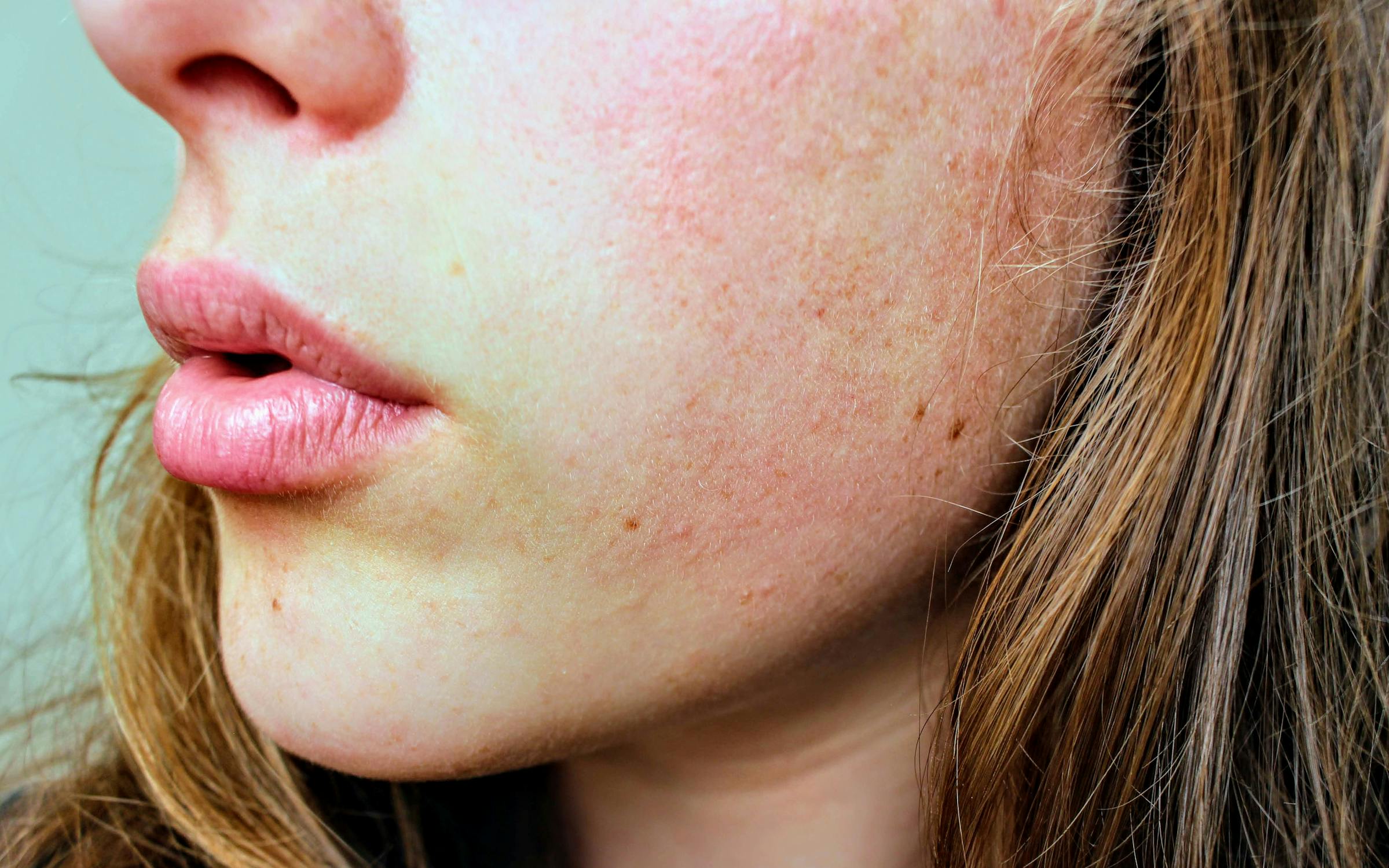 Now, how to know if your skin barrier is damaged? Some signs you should watch out for are:
Dry, flaky, or rough skin

Redness or irritation

Itching or burning sensations

Easily irritated by skincare products or make-up

Breakouts

Sensitivity to sun
How to repair skin barrier
Fortunately, knowing how to fix skin barrier isn't rocket science. But it does take some patience! If you're wondering how long to repair skin barrier, experts say that it typically takes three to four months to fully heal your skin and get it to its best state.
Keep a minimal skincare routine
We know how tempting it is to slather on all these exfoliants and expensive serums when your skin is freaking out. But that's not always what helps dry skin or a broken barrier. Sometimes, less is more, especially when you're trying to repair skin barrier. Prioritize the basics: cleanse, moisturize, and slap on daily sunscreen. You can include a few nourishing, skin barrier repair products, but more on that later. 
Use a gentle cleanser
Avoid using harsh soaps or cleansers that can strip the skin of its natural oils. You know that tight, squeaky-clean feeling you get on your face after washing? That's what you want to avoid. Instead, opt for a gentle, fragrance-free cleanser that is formulated for sensitive skin or dry skin. 
Look for hydrating, nourishing ingredients
If your skin is feeling extra dry or needs that extra TLC, then you'll want to incorporate hydrating and soothing ingredients — whether they're in a moisturizer, serum, or face SPF form. Some examples are hyaluronic acid or glycerin for hydration, ceramides for strengthening your skin barrier, and plant oils for healing. 
Never forget sunscreen
Now for one of the most important tips. Always, always wear everyday sunscreen. You don't need us to tell you why SPF is critical. However, it's even more important when your skin barrier is compromised. After all, the sun is the number one environmental aggressor, and it can invalidate your entire regimen in one sunny afternoon. The best everyday sunscreen acts as a protective layer that allows all your other products to stay effective, shielding you from UV rays and more.
At Everyday Humans, we've got the best sunscreen for dry skin and a damaged skin barrier. If you're looking for a lightweight moisturizer that doubles as an oil free sunscreen, Resting Beach Face is perfect for you. Packed with hyaluronic acid and antioxidants, this SPF serum makes a great sunscreen for dry skin. 
On the other hand, if your skin is extra sensitive, Rose From Above has you covered. With soothing rosehip oil and a mineral-based formula, this tinted SPF suits even the most sensitive skin, while leaving the most natural, airbrushed finish. 
It can feel frustrating when your skin is stressed and acting out, but we assure you — a damaged skin barrier is not the end of the world! By taking the time to care for your skin barrier, you can help maintain a healthy complexion all year-round.
Start your SPF skincare routine now on
Everyday Humans
.